Amazing, Professional Bathroom Renovations in Canberra
WITH SO MANY COMPANIES OFFERING BATHROOM RENOVATIONS IN CANBERRA, WHY GO WITH US?
Don't be put off by our amazing bathroom design photos, thinking you can't afford something that looks great. Our professional renovators CAN work with any budget – get a quote from us and see for yourself. In terms of how complete our bathrooms look, we believe our portfolio gallery of past professional bathroom renovation projects speaks for itself. Browse through our bathroom supplies today.
Six reasons why you should choose our professional bathroom renovators to complete your next project
1. Our professional bathroom renovators focus on one job in Canberra at a time
One of the biggest causes of delays, as well as rushed workmanship in the professional bathroom renovation industry, is renovators trying to complete too many projects at once. The reason this causes delays is that lining up the right contractors at the right time is incredibly difficult when juggling too many jobs. It also leads to mistakes, having to rush through your project and move on to the next one. Because our Canberra-based, expert renovators focus on one job at a time, from taps and hardware installation to your tiling service, we get your project finished on time (weather permitting – the only genuine reason for a delay) and ensure the quality is up to our high standards.
2. The products we use to complete bathroom renovations are top quality – designed to look great and last
Aside from the above-mentioned juggling of too many projects at once, the increasing use of cheaper, inferior materials is a big problem in the industry at the moment. While the complete bathroom renovation may cost less in the end, when it comes to specific tasks such as tiling services, it's essential to make sure that the sample you select is what is installed. The savings to the renovation company usually aren't passed on to the customer (at least as far as we can tell, given that our quotes are always competitive). However, the inevitable problems that will occur down the line are most certainly passed on to you. We cannot state strongly enough how important it is to use quality materials and will explain in detail specific examples of what commonly occurs when corners are cut when you speak with our professional renovators.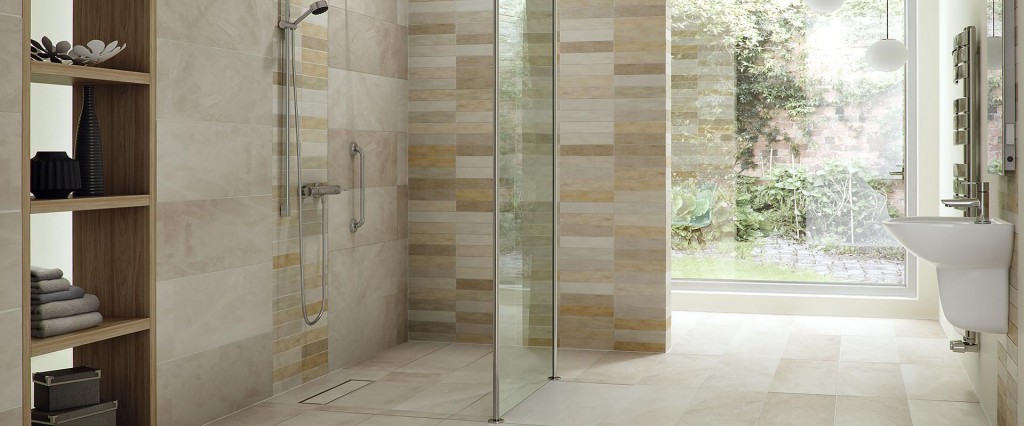 3. Our quotes are accurate and reflect the final cost you will pay to complete your bathroom renovation in Canberra
Another growing problem with some in the Canberra bathroom renovations & design industry is the practise of presenting a seemingly very competitive quote, only for the customer to be hit with a much higher complete renovations cost on the final bill. There are some rare circumstances where extra work and/or materials are needed that we simply can't know about until we have removed your existing bathroom. However, this is the exception, not the rule, and when it does happen we will show you the damage (usually related to water damage resulting from failed sealing) and explain to you the options and costs, getting your OK before moving ahead with any extra work.
This is what should happen and what the many reputable professional bathroom renovation companies (ourselves included) in Canberra will do. Unfortunately, many supposed renovators don't, leaving you with no choice but to pay a huge cost and no way to verify that the damage was in fact there.
4. Canberra Renovators that behave in a professional and respectful manner
With complete bathroom renovations in particular, most people can't justify finding alternative accommodations for the duration of the renovation work. This means it's important for our renovators to behave professionally when in and around your home. Our renovators, employees and contractors know what is expected of them – they must keep their language clean, leave your home clean at the end of each day and complete a comprehensive clean-up inside and out before completing the project. When required, our professional renovators use plastic sheeting along the path needed to get to and from the area being worked on.
5. Have your bathroom renovations project complete on time.
Our professional bathroom renovators know how much of an inconvenience having your space out of action can be for anyone. For families with children, this is obviously even more of an issue. Along with making sure the rest of your home is as unaffected as possible by the ongoing work (cleaning up as we go and using plastic sheeting) we are also aware that the best thing we can do to minimise the inconvenience is to complete the bathroom renovations as quickly as possible. Because we focus on one complete bathroom renovation project at a time, we are able to average much quicker turnaround time than the industry average.
Weather is the one variable our renovators can't control, and even though the job is indoors, the materials we use simply can't be transported in the rain, even exposure to moisture for a short period can lead to issues in the future. Fortunately, in Canberra this usually isn't a major concern, and our renovators ALWAYS keep you in the loop regarding weather delays. We average under a week for completely new bathroom installations.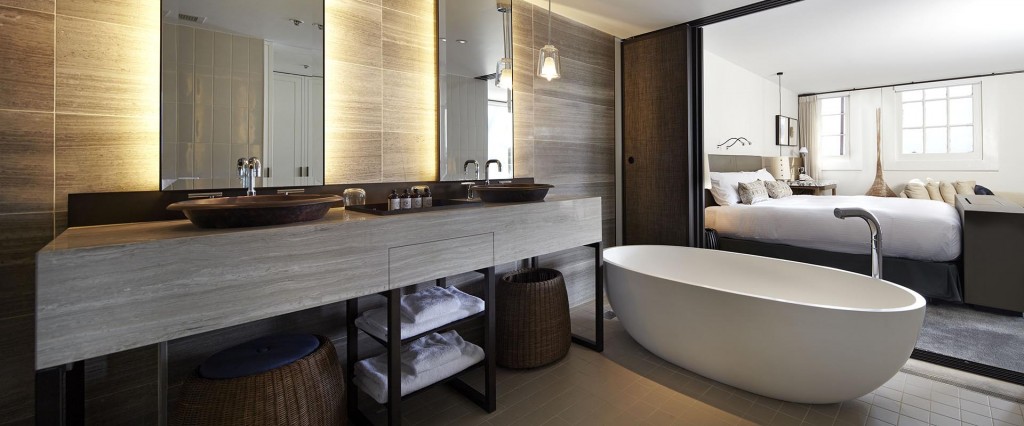 6. Professional renovators who stand by their work
Due to the nature of the materials used, and the wet environments our products operate in, teething problems can happen. Anyone that claims otherwise is either being dishonest or is lacking in experience. Our professional bathroom renovators back up our work by providing free support for minor issues not caused by physical damage after installation (e.g. someone leans on a towel rack and it rips out of the wall would obviously not be covered). The issues that come up are normal and require only minor adjustments from us, which is why we're able to offer this after sales service.
Choose us as your professional bathroom renovators in Canberra
Our complete bathroom renovation service areas in Canberra include Tuggeranong, Belconnon, Weston Creek and Woden Valley.
TO ORGANISE A QUOTE FOR COSTS ON PROFESSIONAL BATHROOM RENOVATIONS AND DESIGNS, CALL KYM ON 0420 670 880 OR FILL OUT THE CONTACT FORM ON THE RIGHT HAND SIDE OF THIS PAGE.
FAQs
How much does it cost to renovate a bathroom in Canberra?
The typical cost of a bathroom renovation can vary widely depending on the size and scope of the project. For example, in a small bathroom with only light touches required, property owners might expect to pay around $5,000. A mid-range bathroom renovation, however, would raise the cost to between $15,000 and $20,000, while a high-end luxury bathroom renovation easily extends to $25,000 or more.
What is the best way to renovate a bathroom?
There is no single answer to this question since every bathroom renovation is different and every homeowner has their own unique style preferences (and DIY capabilities). However, some general tips to complete successful bathroom renovations include planning well in advance, setting a firm budget, and choosing durable materials that will stand the test of time. Should you want to undertake the work yourself, it is important to recognise this can be hard work that can hold expensive errors. Professional renovators in Canberra like Elite Bathrooms will hold the necessary equipment & experience to get the job done right.
What is the best time of year to remodel a bathroom?
The ideal time for complete bathroom renovations depends on a number of factors, including the climate in your area and the availability of professional bathroom renovators. In general, most homeowners find that spring or summer is the 'best' time to tackle a bathroom renovation, given the more favourable weather conditions at the property to protect materials, but there are savings to be found by contracting your bathroom renovators in the 'off-season' (autumn and winter).
How do tilers charge?
Tilers typically charge by the square foot for their services. Depending on the type of tile you select and the complexity of your project, you will receive a straightforward quote that consists of labour and materials, namely the price of tiles per square metre.
What is the going rate for tiling per square meter?
The price of your project will naturally depend on the type of tile you select. The average cost sits at approximately $35 – $65 per square metre, however, you can find options for lower and higher, so be sure to shop around and balance your budget against your style preferences.
 What are tilers' responsibilities?
Alongside your professional renovators, tilers have a number of responsibilities when it comes to completing a bathroom renovation, including:
Inspecting plans
Measuring and cutting tiles
Installing backer board
Applying mortar
Ensuring tiles are flush with corners, pipes
Edges and fittings
Grouting the tile joints
Tile waterproofing with purpose-designed products